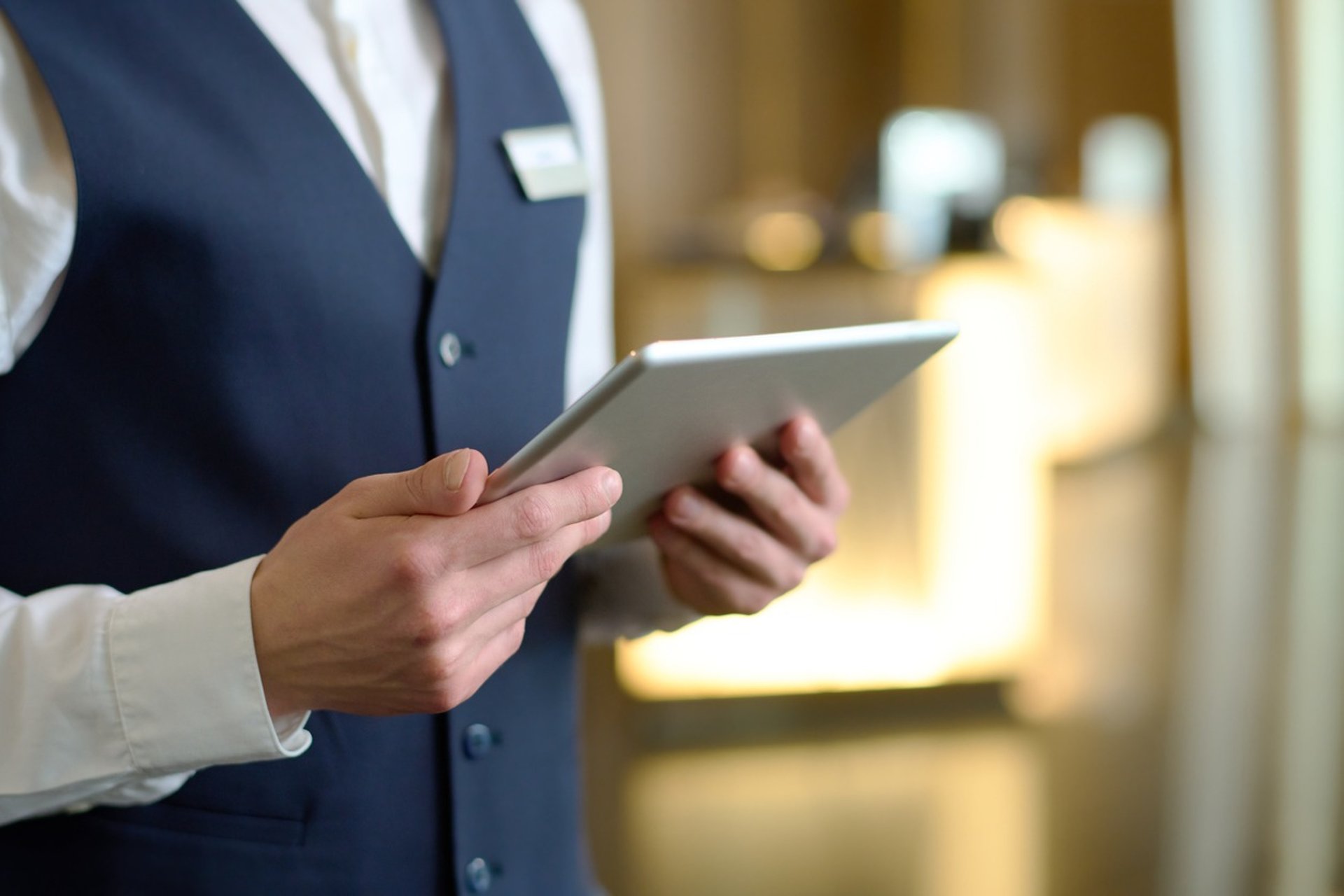 FACILITIES
The hotel offers a wide range of services to make a comfortable and pleasant stay for their cities. Upon arrival, guests are greeted by friendly and professional staff who assist with check-in procedures. Rooms are well appointed and equipped with modern amenities such as flat screen TVs, minibars and free Wi-Fi. Housekeeping services are provided daily to maintain cleanliness and description. With their wide range of services, hotels strive to meet the needs and expectations of their guests and make their stay unforgettable.
Guest Services
Reception:
Open from 07:15 a.m. – 24.00 p.m.
Contact our Reception by dialing ΄0΄.
For outgoing calls please dial '9' and then the phone number you want.
Central safety box
Free wifi
Tablet and printer available
Breakfast:
Breakfast Buffet is served at the Hotel.
Breakfast time is from 07:15 a.m. to 10:30 a.m. and
Takeaway breakfast box to go or early breakfast is possible upon request
Lunch box after request
Air-conditioning/Heating:
Each room is equipped with an air-conditioning unit with its own remote control. The air-conditioning functions only when the balcony door is closed and the door key inside the switch.
Housekeeping Service:
Rooms are cleaned and tidied up daily until 15.00 p.m.
Towels are changed every day and upon request of the customer
Bed linens are changed every two days.
Please do not remove the towels from your room. Towels are not for beach use.
Check-in Time:
Check-in time is at 14.00 p.m.
Check-out Time:
Check-out time is at 12.00 p.m. latest
Concierge Services:
For any assistance with car/motorbike rental, boat rental, excursion and other arrangements, feel free to contact our Front desk.
Credit Cards:
The Hotel accepts VISA and Mastercard.
First Aid Kit:
A First Aid kit is located at our Reception.
Hot Water:
24 hours per day
In-room amenities:
Hair dryer
Air Conditioning Unit
TV
Refrigerator
Safety deposit box
Satellite TV
Pillow selection
Baby cot upon request
Coffee Espresso machine
Iron available at the Front Desk on request
Laundry and dry cleaning service
12h Room Service:
8:00-20:00
Wake up Call
Transfer
From/to Airport (Taxi)
Internet:
We are happy to offer Free Wireless Internet in all rooms as well as in all public areas of the hotel. You can access the internet by entering the password. Fair and sensible usage policy applies. Internet speed depends on overall usage.
Luggage:
In case you have a late departure, we will be happy to assist with storing your luggage. Upon request, we can help you transport your luggage to your car or the bus.
Maintenance:
If something is not in working order, please inform our Front Office.
Room key-card:
For your own safety please notify the Front Office immediately in case you lose your key-card. Always lock the door when leaving your room. The management is not responsible for the loss of money or any personal items.
Cash machines:
An ATM Machine is located at the shopping mall of Gerakini, 600 meters far away from our Hotel.
PARKING:
Available parking surround of the hotel
Complimentary use of Sunbeds and Parasols:
Every room is entitled to a complimentary use of a Beach umbrella and two sun beds. The key can be provided by the reception at your arrival. We kindly ask you to lock the sun beds and umbrella at the end of each day. The Hotel holds the right to cancel the free access in case the guests do not comply with the above conditions.
HAVE A GREAT HOLIDAY!Dear Guests of the POSSIDONA BEACH HOTEL,
We are pleased to welcome you to POSSIDONA BEACH HOTEL and at Gerakini Beach. In this directory, you will find helpful information about our Hotel Services. In case you need further assistance or information, do not hesitate to contact the Reception. Our friendly staff is committed to ensuring that your stay at Possidona Beach Hotel is both enjoyable and comfortable and that you have an unforgettable experience.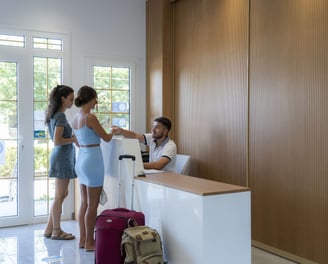 We wish you a pleasant stay!